Teleporter Work Platform
DRE have been manufacturing and supplying Teleporter Man Cages
for over 20 years. The Teleporter Work Platforms are manufactured in our workshop situated in Bunclody Co.Wexford Ireland, at the Wexford, Carlow and Wicklow borders
.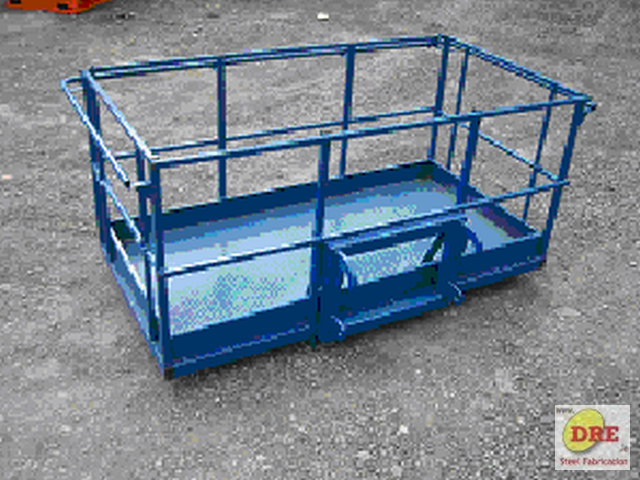 Description

The Man Cage work platform is designed for use with cranes and forklifts to elevate persons to work at heights. Work platforms such as this should only be used for occasional use, where self propelled work platforms are not available. These work platforms should only be used on good and level ground.

The machine being used should have a current C2 certificate and be in good working order. The driver of the machine should be adequately qualified and experienced. The work platform should be restricted to two persons and their tools not exceeding a total of 300 kg. The occupants of the work platform should be attached by a safety harness to the platform. A supervisor should be available for the duration of the procedure for which the work platform is being used.


Features

Non-slip check plate floor

Double handrail

Lanyard tie points

Kick plate

Fork sockets with retaining pins

Direct mount brackets to order, (various machines)

WLL 300Kg or two persons with tools

Colours to order

This product is also available to hire. Please see DRE Hire for more details.